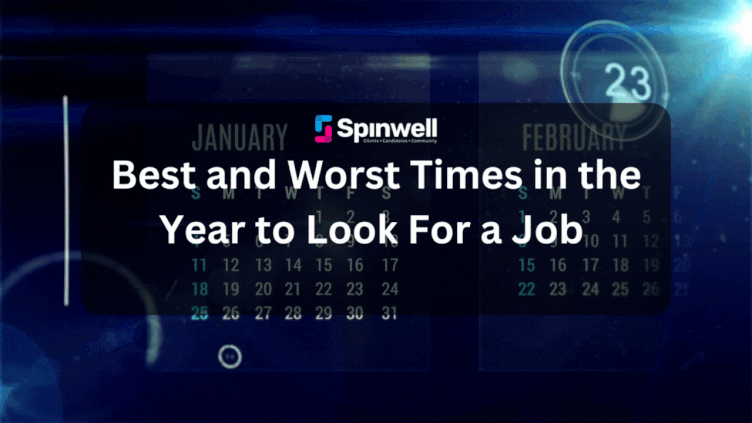 Best and Worst Times in the Year to Look For a Job
Looking for a new job? The timing of your job search can make a big difference in your chances of success. Keep reading to discover the best and worst times to look for a job and maximise your chances of finding your dream career!
Best times to look for a job
Ideally, January and February are considered the best months to look for work in most industries. As people come out of winter break, companies become more active about hiring to fill positions and ensure their goals are achieved, and business grows. Interviews and recruitment of new candidates begin in the second week of January, as momentum picks up. These months are also favourable for job seekers because companies receive their new hiring budgets in January and may have a backlog of jobs to fill. Additionally, many people wait to receive their bonuses in December before changing jobs, so organisations start their hiring activity in January. Job listings posted in January are more likely to attract a large number of candidates by February, leading to the scheduling of interviews and hiring of new employees.
The worst times to look for a job
The summer months, June to August, are generally the toughest times to look for work because many managers take leave or vacations, making it difficult to coordinate and assemble a team for interviews and hiring decisions. Additionally, many hiring decisions have already been made, so the demand for new employees during the summer is low. However, it is still possible to find a job during these months, though it may be more challenging and responses may be delayed.
September and October often mirror the activity seen in January and February, with a fairly good period for hiring. This is because people return from holidays and are ready to start work again, and children go back to school.
November and December are slower times for hiring due to the holiday season. Hiring activities are often pushed back as managers prepare for the holidays, and new hiring budgets become available in the new year. However, it is still worth applying for jobs at the end of December, as your application will be at the top of the pile when employers return in the new year, giving you a competitive advantage.
While there are always job opportunities available, certain times of the year tend to be more favourable for job seekers. January and February, September and October, and the end of December are generally good times to look for work, while the summer months and November and December tend to be slower for hiring. By aligning your job search with these trends, you can increase your chances of finding the perfect job and kickstart your career. Happy job hunting!