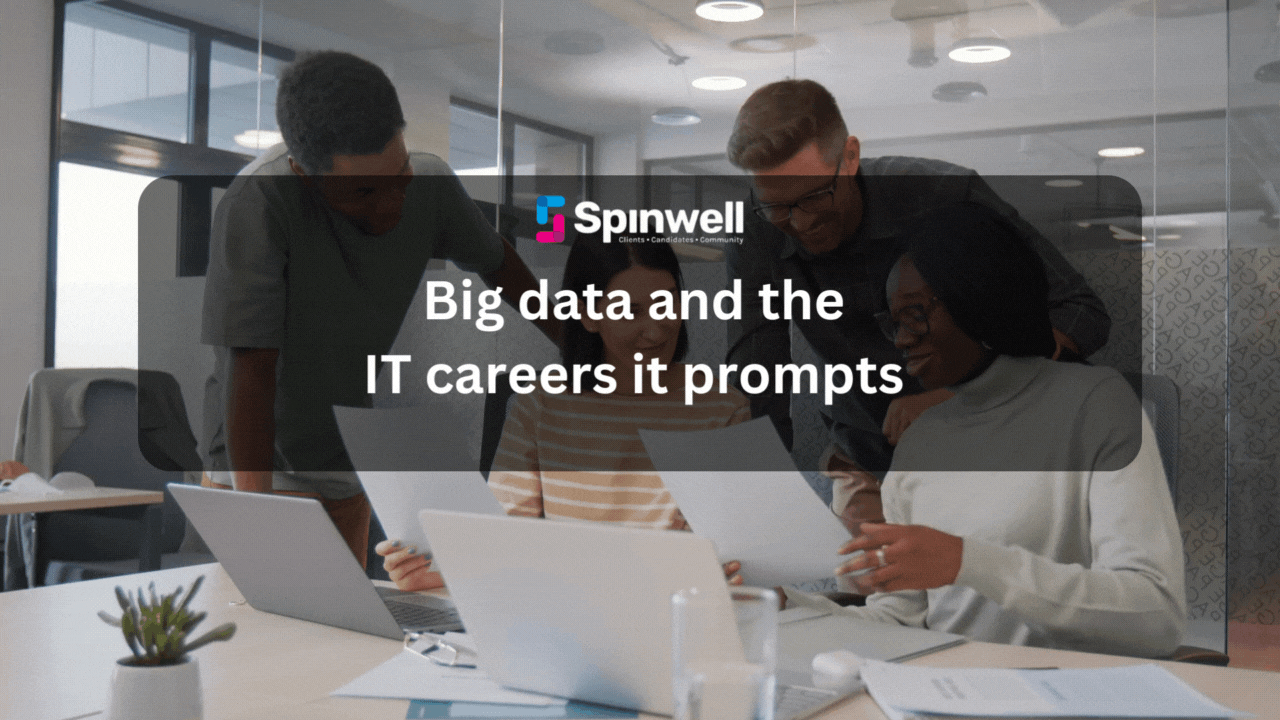 Big data and the IT careers it prompts 
Within today's digital ecosystem, there is no denying how much of an influence big data has had on companies, organisations, as well as the multitude of opportunities it prompts for professional IT careers and more.
Big data relates to the extraction and harvesting of data which when analysed provides insightful information to organisations.
Managing big data has become an area that has provided many opportunities for IT professionals. This briefly explains the potential for increased salaries for professionals in the IT field as it requires you to have a specialised technical skill set and expertise in the mining of big data.
Below we will outline a few  IT roles that have been driven by big data: 
Data Warehouse manager 
This role involves the managing of teams that are purely responsible for the designing, maintaining, implementing and/or creating data warehouse systems.
Data Security Analyst 
Cybersecurity is a large feature of this role. It takes into account security, risk assessments and carefully developing security policies for the company.
Business Intelligence Analyst 
Here, professionals utilise the extraction of big data into analysing all relevant key information to make informed decisions. This role may also include reviewing data to producing well informed reports relating to the company's financial records and/or market intelligence reports to increase efficiency while simultaneously maximizing profits