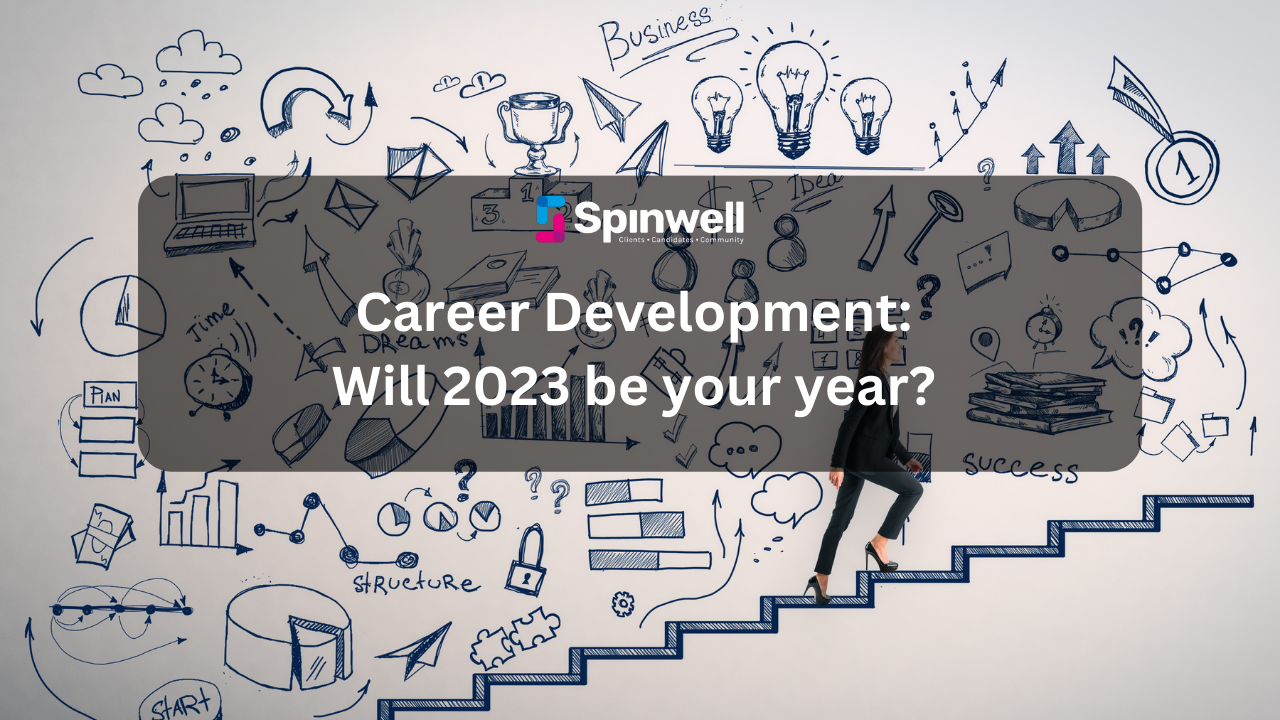 Career Development: Will 2023 be your year? 
Your career and the actions you take to ensure that growth is made depends on your attitude and determination on how far you are willing to go to ensure that your professional career is developing alongside prompting opportunities to help you grow.
Whether you are currently employed or looking for a new job, below, we will discuss a few ways on getting your career development back on track:
Achievements and improvements to be made 
Create a list of achievements you achieved alongside a list of things you could better work on to better your career development.
The list of achievements will be handy for when you are drafting your resume. The list of things you can do better/improve on will act as a visual aid that can be utilised to provide a reminder to you on what your action plan needs to be to prompt growth over the next year.
Focus 
It is very easy to get distracted in this digital age. The key to maintaining focus is discipline and structure. When doing work that is of utmost importance, turn off notifications for less important things such as social media.
However, this is easy said than done, but making a routine out of it can make it easier for you as the days go on. It also doesn't hurt to set boundaries. For instance, checking emails at certain times during the day.
Seek a professionals advice 
In any case with regards to career development, it is always a good idea to talk to and get advice from a professional in the industry
Regardless of how much experience or qualifications you have, there is always more to learn. Learning and getting insight from a trusted industry veteran can also help you make better informed decisions about your career path.
Seeking advice from a recruitment consultant may also be a good idea. They may provide you information on how to better approach interviews, draft a good resume, fill you in on openings that have come about and so much more to get your career development moving further ahead.
Looking beyond your company 
For your career development, it is always a good idea for you to network and diversify your skill set. Make it a habit to attend a networking meeting for an hour or so each month. It'll give you better insight into what the industry is currently like and what opportunities are available for you to take on.
It will also give you information on workshops and courses that are available which could further help you redefine and sharpen your skillset which caters a significant amount to your career development.