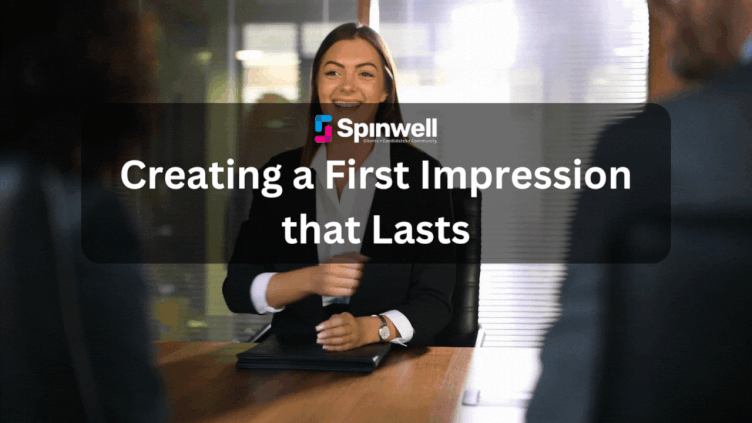 Creating a First Impression that Lasts
Getting through to an interview means you have already created a successful first impression through your cover letter and CV. If you're reading this, you must be in the final stages of the hiring process, so congrats! However, it does not stop there. You will now need to re-affirm this in person by projecting and presenting confidently and professionally the best version of yourself to secure the job.
Below are a few tips to ensure you make a great first impression during your interview.
Organisation and punctuality
Before the interview, you should prepare for any disruptions that may arise. These may include traffic, bad weather, transportation issues and so on. It is always best to arrive at least 10-20 minutes before the interview. By arriving early, it will help to present yourself as a punctual and professional employee who is enthusiastic about the role.
The same type of punctual mindset goes for a virtual interview. Set up your laptop or computer prior. If you are using a laptop, make sure it is plugged into a power supply to avoid disruptions. The same goes for ensuring you are in a room with a stable internet connection. You don't want to be cut-off mid answer!
 Business attire
Always dress professionally. The way you present yourself reflects on the company. The hiring company will want someone that looks the part. So, portray yourself in a neat, professional and clean manner.
Confidence is key
It is natural to be nervous before an interview. Take a few deep breaths, and remain calm and collected. Answer the questions at a slow pace, there is no need to rush. Be confident in yourself. The hiring team have liked what they've seen so far. Confidence and enthusiasm are infectious. If you can radiate this energy, the interviewers will feel confident in you.
Preparing beforehand by researching the company or practising sample interview questions will help boost your overall confidence. If you are well prepared to answer all types of questions fired at you, you will be less likely to be caught off guard.
Professionalism
Your composure plays a role in securing the job. Do not chew gum or slouch in your chair. If the interview is in person, be sure to greet the interviewer and have a firm handshake on arrival. When closing the interview, express a genuine thank you and gratitude for their time and the opportunity.