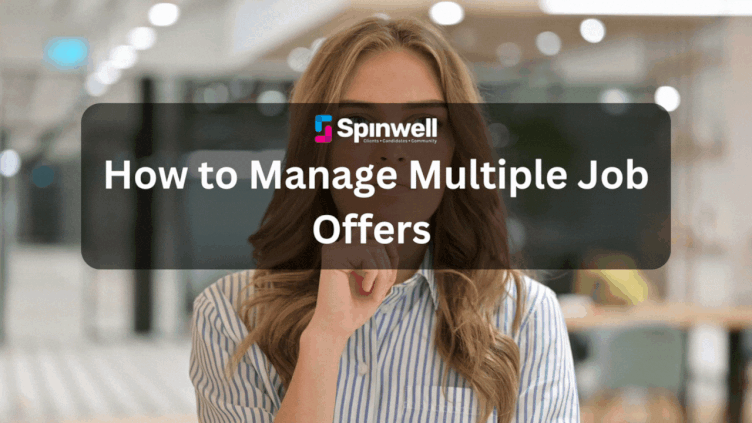 How to Manage Multiple Job Offers
Receiving multiple job offers can be both exciting and overwhelming. You may face a situation that involves you making a difficult decision. How can you be sure you are making the right one? What do you do? How do you effectively manage multiple offers?
Document your job offers
Ensure that your job offers are not just verbal; get them in writing. If you receive the job opportunity verbally, ask them when you can expect a written contract and use that time to assess your options.
Communication
If you receive two or more offers, declare your interest without accepting any roles immediately. If you are interested in more than one, take your time and list the pros and cons to see which is best for you. Regardless of your decision, thank the hiring company and let them know that you are excited about the opportunity but require some time to review all the details and look into the specifics more closely before coming to a final decision.
While deciding between multiple offers, remain professional and maintain communication by responding to whatever emails you receive.
Get all the information you need
Choosing your next job is a big deal that involves your livelihood and your future. Make sure you gather all of the information from the hiring companies when forming your decision. Relevant information may include salary, job description, benefits, and company culture.
Be honest
Be honest with the hiring companies when asked whether or not you are interviewing for other jobs. The last thing you want to do is say yes to an offer, have the company take down the job listing and let the other candidates know that the role has now been occupied, only to retract your statement because another opportunity came along. This will cost the company valuable time and money and hinder the other candidates looking into the role. Your reputation can be negatively affected, especially if you encounter the company later in your career.
Think long-term
When making this important decision, think about your career goals. Will this help you develop your skills in the long run? Will this provide the experience you need to further advance in your career?