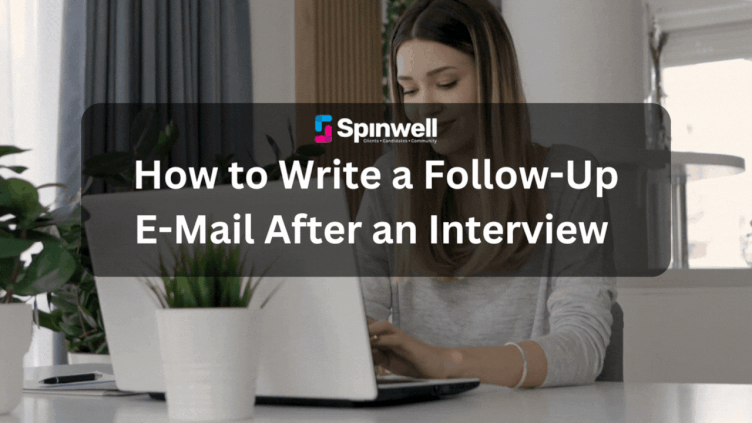 How to Write a Follow-Up E-Mail After an Interview
For any candidate post-interview, it is normal to have feelings of apprehension or to be eager and want an update on how the interview went. Perhaps you were told that you would hear back from the interviewer by a particular date but haven't. In this case, how do you write a follow-up email without coming across as annoying or informal? Let's take a look below…
When is a good time to send a follow-up email?
Allow for a few days, perhaps 3-5 days after your interview. Give the hiring team time to review their options- you don't want to come across as overly pushy.
Recommended tone
Be formal, direct and to the point. Maintain your professionalism even through an email. Express your purpose of sending the email, i.e., that you are looking for an update following the interview.
Subject
Do not overthink this. Make it as direct as possible. If you have received an email from the interviewer in the past, it is best to reply directly. If not, include your name, date of interview and time mentioned as the subject.
Referring to the interviewer
If you previously referred to the interviewer on a first-name basis, feel free to go ahead with that. If you are unsure, refer to them by their title followed by their last names.
Body of your email
Do not overcomplicate this section. Be direct, explain the purpose of your email and be sure to mention the job role/title and the date of your interview. Express again how keen you are about this role and that you are eager to hear the next steps. Do not forget to mention how any response is greatly appreciated.
Sign-off
Keep it simple. Sign off with- "Hope to hear from you soon" and "Thank you" with your full name.
Typos, grammatical errors, spell-checks
Ensure that your email is free of spelling and grammar mistakes before sending it through.
Example:
Subject: John Parker – Interview on 03rd June, Tuesday at 4 pm
Good afternoon/Hi James,
I hope all is well. I wanted to see if there is perhaps a status update on the <<job role>> position I interviewed for on the <<date>> I am of course still very much interested and keen on the position and am looking forward to hearing from you.
Any information would be greatly appreciated. Thank you again for your time.
Regards,
<<Your name>>