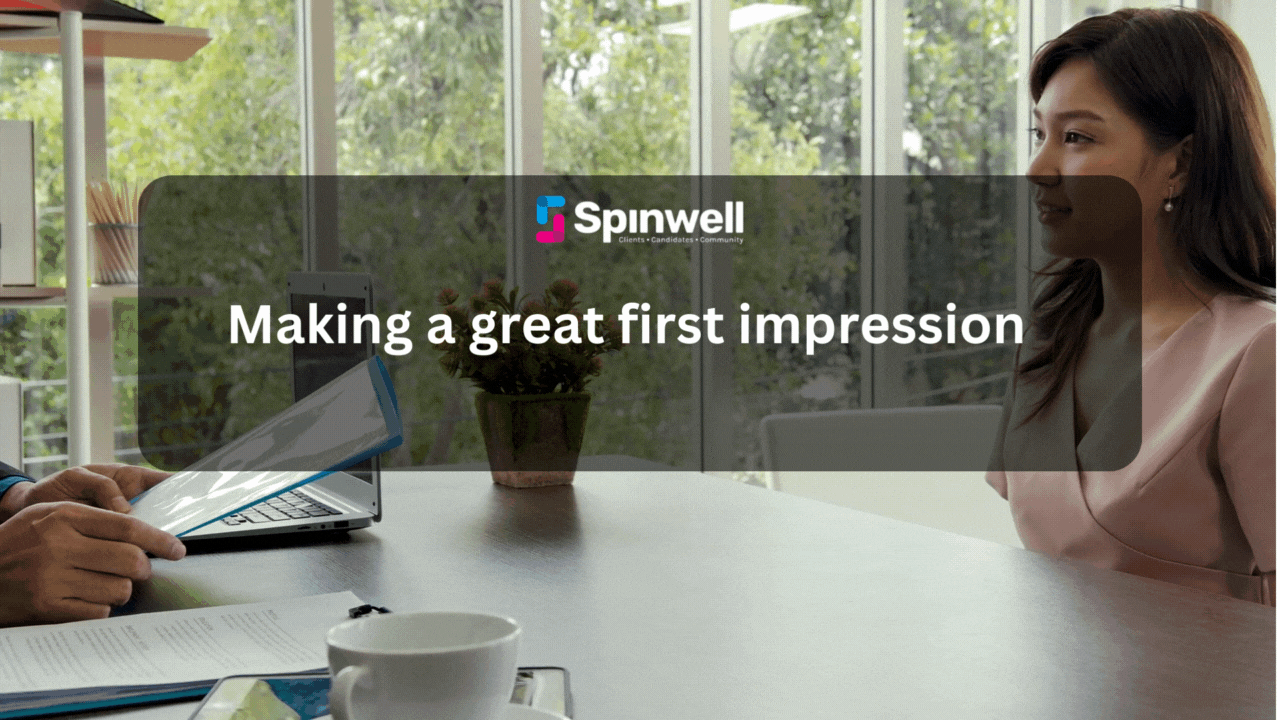 Making a great first impression 
1. Attire and presenting yourself 
It is vital that you present yourself in the most professional manner possible. Generally, the way you present yourself/ your appearance does give the hiring manager an immediate first impression of you before you actually start talking in the interview.
If, for instance,  you have a meeting at a law firm, it would be ideal for you to come dressed in formal attire like a suit or similar. But if you were to have a job interview at a creative agency for instance, something a little less formal and leaning more towards the casual side would be more apt.
All in all, irrespective of where you work or are called into for an interview, it is vital that your personal hygiene is up to scratch and that whatever you wear is clean and sharp and that you present the best version of you.
2. Gestures 
Your body language plays a great part when it comes to the way in which you maintain interaction in an interview. A good handshake goes a long way. It immediately gives the hiring manager an impression of the kind of person you are. For instance, maintaining good eye contact and not slouching and having good posture presents yourself as confident and knowledgeable.
It wouldn't hurt to throw in a smile in your conversation. At the end of the day, practise makes perfect so it might even help if you could practise with a friend who's willing to help.
3. Communication 
The first few seconds of an interview ideally creates an impression of the kind of person you are like, whilst the next few sort of cements that whole image all the more. So it is important that you think before you speak and at a good volume and pace. Do not speak over them as it would not necessarily portray a good lasting impression of you and may come across as disrespectful.
It is normal to be anxious, so take your time (although not too long) and speak at a steady pace. And here too again, practise makes perfect.