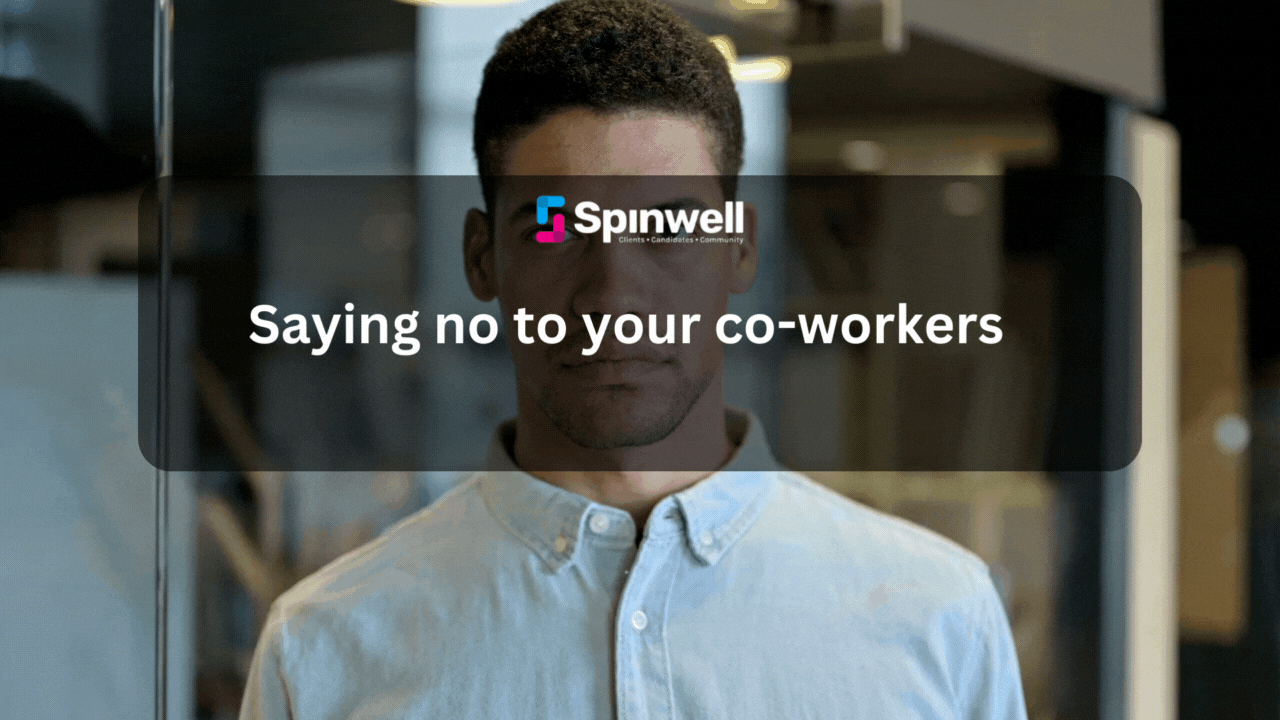 Saying no to your co-workers 
When talking from a parental point of view, the word 'no', though it can make a child's tantrum or mood swings worsen, it can create boundaries and is a better long-term decision and helps children know/remember who's in control as opposed to just saying yes to quickly avoid their tantrums.
However, in a work context, why is it that we shy away from saying 'no'? The answer to this lies deep in the fact that we simply want to come across as 'good people'. Adding to that, say you do say 'no' to something, what could end up happening the next time you get asked something is that you are more than likely to end up saying yes simply due to the guilt you felt prior of saying no- this is what we call the 'second-ask' effect.
Despite having plenty to do and several tasks to complete, taking on another's work simply because you do not want to offend them is a recipe for resentment.
Saying no does not have to be difficult, it can be helpful 
By saying yes to avoid feeling guilty or due to the fear of people being annoyed at you, saying no is simply one such way in which you are letting people know your responsibilities and tasks that are to be completed. This is why not taking over their needs in favour of yours can in fact helps you complete those tasks first and foremost.
Saying no can also be helpful when reaffirming authority or delegating. For instance saying something along the lines of ''Sorry that is not my job, it's for you to do' or ''I think this would ideally be a better task for someone else to take for their own self-development''
Saying 'no' by saying 'yes' 
The smart ones know this trick. Saying no by saying yes. Say for instance your colleague asks you to take on some extra work on behalf of him (for whatever reason) this is ideally how you would say no by saying yes:
''Yes, I could take over your extra work, however, that would mean that my current project would be delayed and take even longer. Is that alright?''
Here you are establishing a smart tactic that gives them back their power into deciding truly what is most important to them ie, a depersonalised request
Other depersonalised requests can be explained with the help of company policy, ''It is not allowed here''