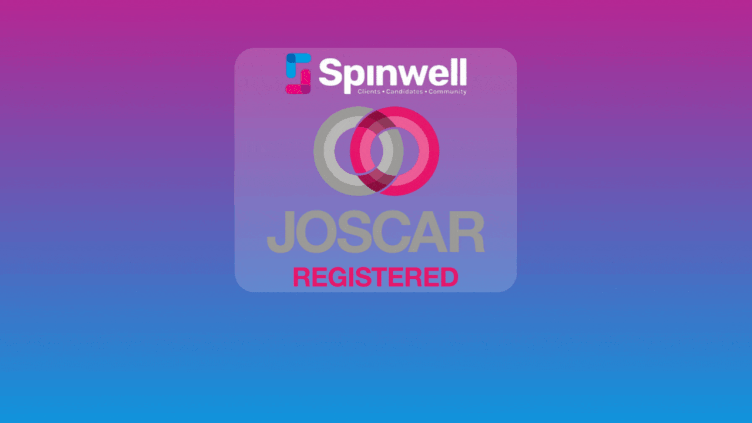 Spinwell Re-Accredited for JOSCAR – 2nd Year Running
Spinwell is delighted to have received re-accreditation for JOSCAR for the second consecutive year. To be approved with this accreditation for a second time in as many years demonstrates and highlights a continuous commitment to following industry standards.
What is JOSCAR (Joint Supply Chain Accreditation Register)?
JOSCAR is a trusted collaborative tool used by an ever-growing group of buyers in the aerospace, defence and security industry. This list acts as an exclusive directory of trusted suppliers for buyers to choose from. All suppliers that are listed must be approved and checked thoroughly before being accredited. JOSCAR offers buyers the chance to search for trusted suppliers effectively, using the accreditation as a pre-qualification in addition to offering compliance information for those seeking assistance.
JOSCAR is partnered with a third-party risk management and information supplier, Hellios. The partnership of JOSCAR and Hellios means that background checks and audits of suppliers are carried out with the upmost efficiency. JOSCAR uses a multisectoral analysis spanning the companies' capabilities', level of information security, ethical, social and communal responsibility, financial history and other accreditations.
All suppliers that have completed the JOSCAR process will have their data made available to any of the buyers on JOSCAR, operating as a buyer-led hub.
What are the Benefits of JOSCAR?
Any company that displays the JOSCAR accreditation can be trusted as a "fit for business" supplier. The information provided during the assessment for this accreditation must be faultless, and in doing so it helps both suppliers and buyers manage their risk and reputation.
Spinwell being JOSCAR registered brings a host of benefits for our clients, listed below is just a few of them:
Cost and Resource Efficient- The costs and administrative activity associated with aspects such as compliance are reduced, as the centralised system offers it all in one.
Reduced Procurement Timescales- Instant access to Spinwell's information, reducing the time needed to qualify new suppliers or renew contracts.
 Easier Regulatory Requirement- Comprehensive, accurate and regularly updated insight into any risk or concerns you may have with partnering with Spinwell.
High Quality Validated Information- Confirms that Spinwell's information is in accordance with a consistent, objective and continually updated process.
 How can Spinwell Help?
Being re-accredited with JOSCAR enables Spinwell to continue providing quality staffing solutions. Our team can identify key talent to supplement and enhance your current workforce, including any security check queries. We are always more than happy to discuss any requirements, so please do get in touch: