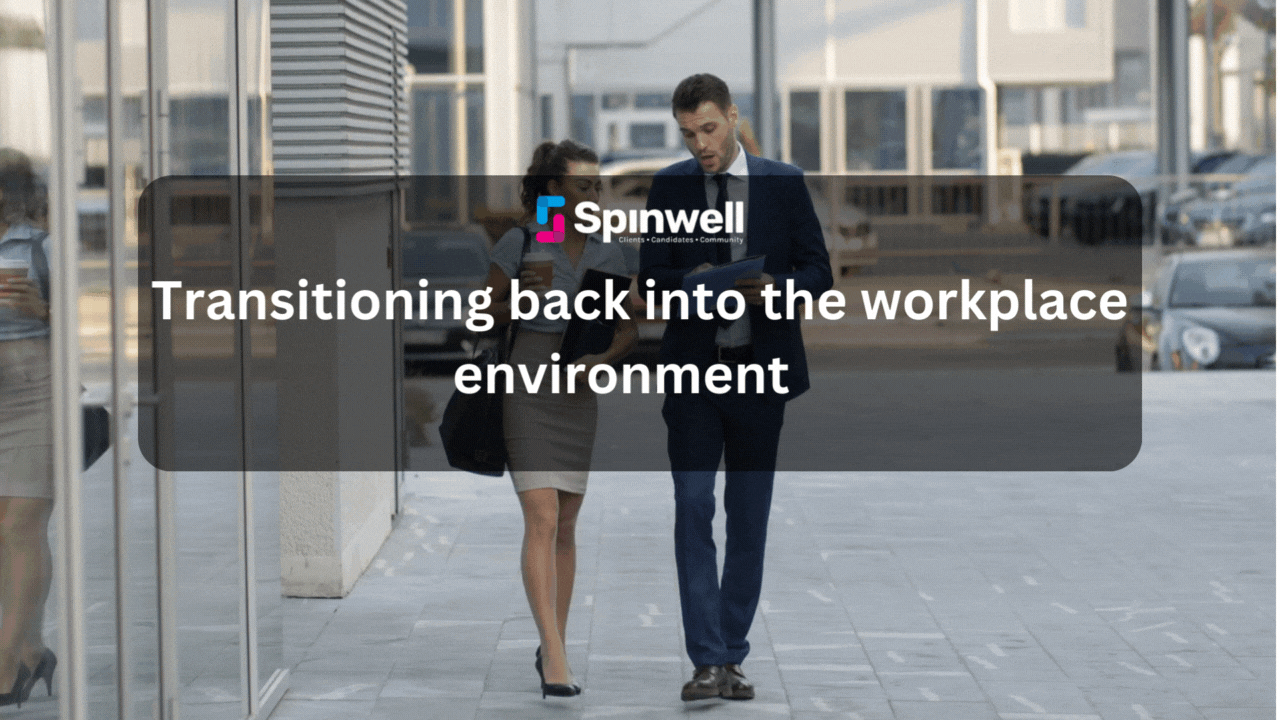 Transitioning back into the workplace environment
You may have been out of work pursuing other things such as raising a family, further education or any other reason. After a while away in a different environment, coming back into the workplace setting can seem a bit overwhelming or daunting and it will never be the same as when you left it.
You may feel like your skills are outdated, in most cases new employees may have been recruited and your old colleagues/contacts have moved onto different roles or workplaces and so on.
And so, to help ease that transition, here are a few ways to help boost your confidence, tweak up your resume, finetune and redefine your already existing skills to get back into the corporate world.
Seek an experts' opinion 
Getting back to this environment and hitting the job market cold, certainly can put you in an unfavourable position especially considering employment gaps.
Seeking help from a recruitment agency and partnering with a consultant can help fasten the process with ease. A recruitment consultant can guide you with tips on how to enhance and tweak your resume into highlighting your skills and strengths whilst also helping you with the job search process. They may also guide you with tips on how to ace interviews and get you up to speed with all that you have missed.
Build new skills and experience through temporary roles 
While it not be your first choice, it is always a good idea to get into temporary roles, especially considering you are getting back into the workplace after some time off. It may be a good way to sharpen and fine tune your skills and gain some experience. Asking your recruitment consultant to match you with relevant roles that pertain to your interests can further ease your transition into the workforce.
Maintaining your online presence 
Before you start your job search it is a good idea to update your LinkedIn or any other professional profile. It doesn't hurt to also contact your former colleagues or employers to let them know that you are currently looking for work. Keep a good lookout for openings that may turn up on LinkedIn as a lot of companies use the platform to advertise vacant roles as well as other job boards.
Explaining your employment gaps 
When drafting your CV, it is always best to be open, honest and transparent when explaining your employment gaps. It wouldn't hurt to also maybe include them in your cover letter.
Market skills you have developed outside of the workforce 
You may have undertaken unpaid volunteer or charity work during your time off. It is always a good idea to use those skills you have picked up to help market yourself. For instance, if you were in charge of bookkeeping for your community fundraising event, you may speak of the various organisational and financial skills you picked up on doing so. Be sure to fill in your recruitment specialist in on these sorts of beneficial activities that you may have taken on during your time away..