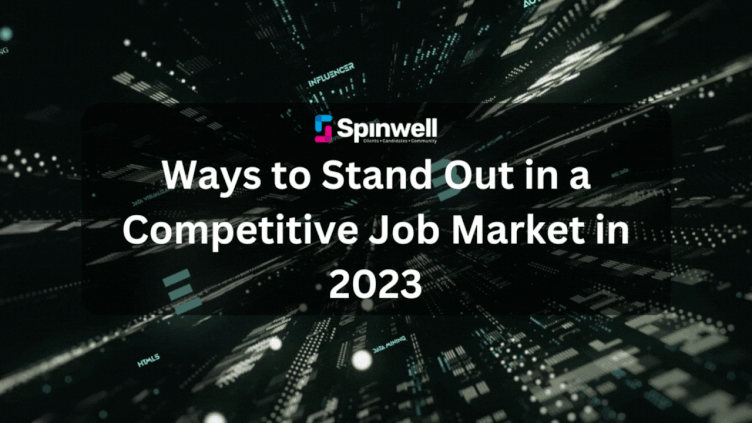 Ways to Stand Out in a Competitive Job Market in 2023
To succeed in today's job market, you must have a strong personal brand, a professional network, and updated knowledge of your field. In addition, it's important to continuously learn and acquire new skills. When applying for a job, show enthusiasm and tailor your materials to the specific position and company. Emphasise your relevant skills and achievements to demonstrate your worth as a candidate.
Let's have a look at some ways we can expand upon the above and get you hired.
Create a strong personal brand:
In the competitive job market of today, it's critical to understand your unique value proposition and be able to articulate it. By doing this, you can distinguish yourself from other applicants and leave a lasting impression on prospective employers.
Create a strong professional network:
Networking is essential for securing employment and growing your career. Build contacts with professionals in your field, including possible mentors, colleagues, and hiring managers.
Keep abreast of market trends and advancements:
To remain competitive, it's critical to keep abreast of market trends and advancements in your sector. This can assist you in bringing new, pertinent ideas to the table and proving your worth as a candidate.
Acquire new skills and knowledge:
In a constantly evolving job market, it is important to constantly learn and develop. Look for opportunities to learn new skills and stay abreast of industry best practices.
Show Enthusiasm and Passion:
Hiring managers are often looking for candidates who are passionate about their work and excited about the prospect of joining their team. Show enthusiasm for the job and the company during the application and interviews.
Tailor your application materials:
Tailor your CV, cover letter and other application materials to the job and company you are applying for. This can help you stand out, showing you've done your research and are genuinely interested in the role.
Show your worth:
In a competitive job market, it's important to show your worth and achievements. Emphasise your relevant skills, experience and achievements in your application materials and interviews to demonstrate why you are the best candidate for the position.
By focusing on these key areas, you can set yourself apart from other candidates and increase your chances of securing employment and advancing your career.