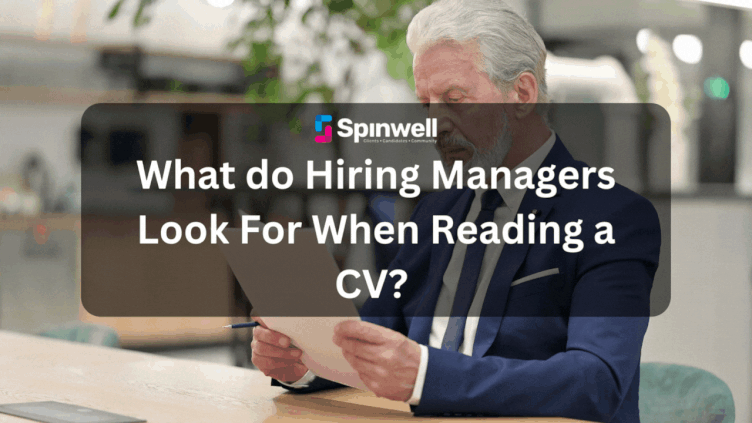 What do Hiring Managers Look For When Reading a CV?
Hiring managers, for the most part, want to make the hiring process a speedy one, but they also need to ensure they get the right person for the job.
Make your CV captivating by catching the hiring manager's attention at first glance. Most recruiters receive dozens of CVs a day and will likely only give the CV a quick scan to see if you are qualified to be shortlisted.
We will go over how to keep your CV concise whilst communicating your skills.
Job roles and responsibilities
Optimise your CV to fit the job in question. Articulate the responsibilities you took on in each of your previous jobs. This will give the hiring manager an idea of your skillset and how you can benefit their company.
Appropriate language
Be to the point in your wording. Try not to use excessive jargon or overly complicated language. Although you should remain direct, use appropriate terms from the job description where possible.
Format
You may have the best CV for the job, but without the correct formatting, you could miss out on the role. For this reason, ensure that you have saved two copies. One as a PDF and another as a Word document. If you are unsure of which format to send, double-check and ask.
Make sure your document is saved with a suitable title, for instance, your name.
Layout
When listing your qualifications, skills, experience, job roles and responsibilities, put them into bullet points. Make life easier for your reader as they'll have a lot of CVs to read through.
Education, skills, qualifications and results
Always apply examples of when you have used your skills and qualifications in practice. By showcasing your skills, you are demonstrating how you could transfer your experience to help the hiring company.
Whenever a job is advertised, a list of the desirable skills, deliverables and qualifications will be mentioned. If you are qualified for the role, use the listed skills mentioned in the job description within your CV. Referring back to the job description shows that you have attention to detail. It also demonstrates that you can tick their list of requirements and what they are after.