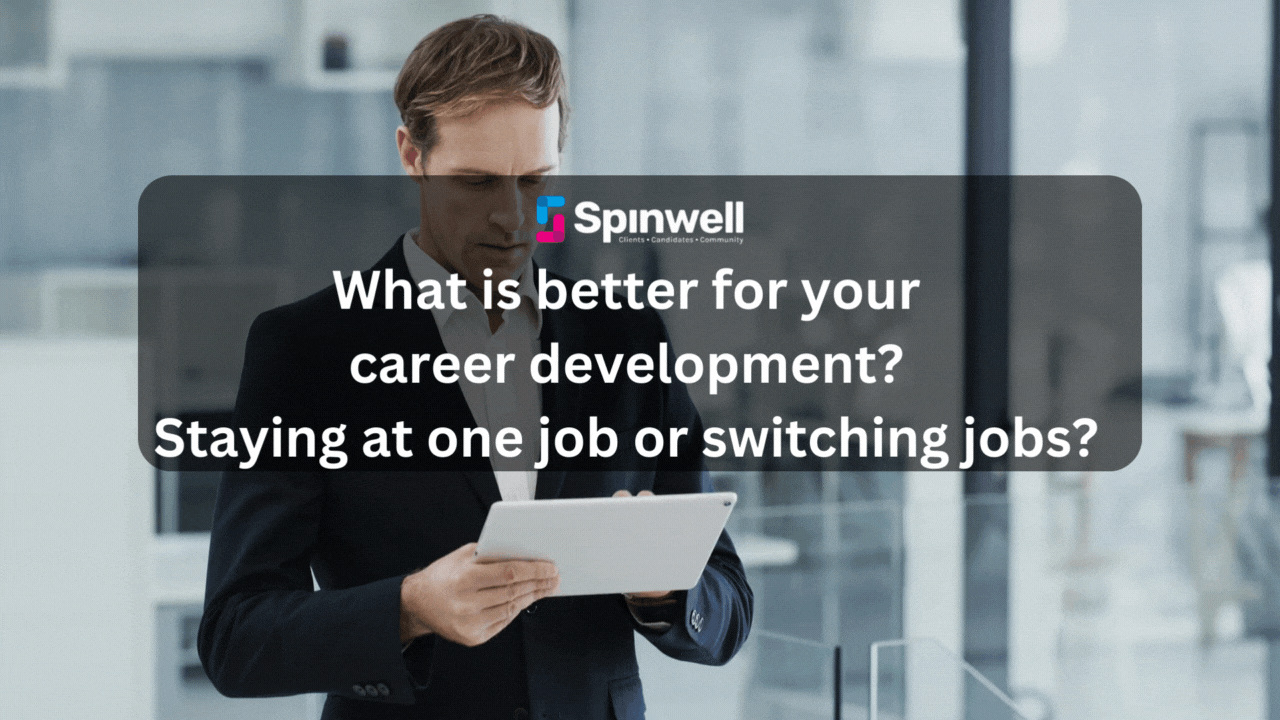 What is better for your career development? Staying at one job or switching jobs? 
Staying with one company 
When it comes to building a career, staying at one job may prove quite beneficial. The longer you stay at that company, the more knowledge and experience you gain that is very much unique to the firm. Not only does your value to the organisation increase, but you also more or less become an in-house expert who in good time will have more responsibilities and be more involved in strategic decisions the company decides to take.
This in turn would be a great look for your professional development and career progression. It is also highly important that you are aware and take steps in finetuning your already existing technical skills through training and development.
The common perception here however is that when staying with one company, your compensation growth is slower. While this can be true in most cases, it is up to you to ensure that your skills are progressing at the pace to get the compensation you want/deserve.
How to finetune your skills and keep them sharp? 
Developing personal skills is an essential part of your professional development. Research industry and business trends, seek workshops, put some time in and invest in resources to obtain relevant training that may be beneficial to you which in turn helps you to stay relevant in today's professional world.
Switching jobs 
Again, with this too there are both pros and cons.
Starting off with the most obvious, as you move from company to company you learn a lot more and your overall skills develop at a faster rate. Having more valuable, broader and deeper experiences develops you into a well-rounded professional. Taking compensation into account, larger compensation 'jumps' can be experienced when you move from one job to another.
However, there are disadvantages to moving from company to company. For one, climbing up the corporate ladder will become more of a task than it already is, as it is far more difficult to climb the ladder being a brand new employee when you are competing with a lot more tenured employees whose time at the firm is way more established.