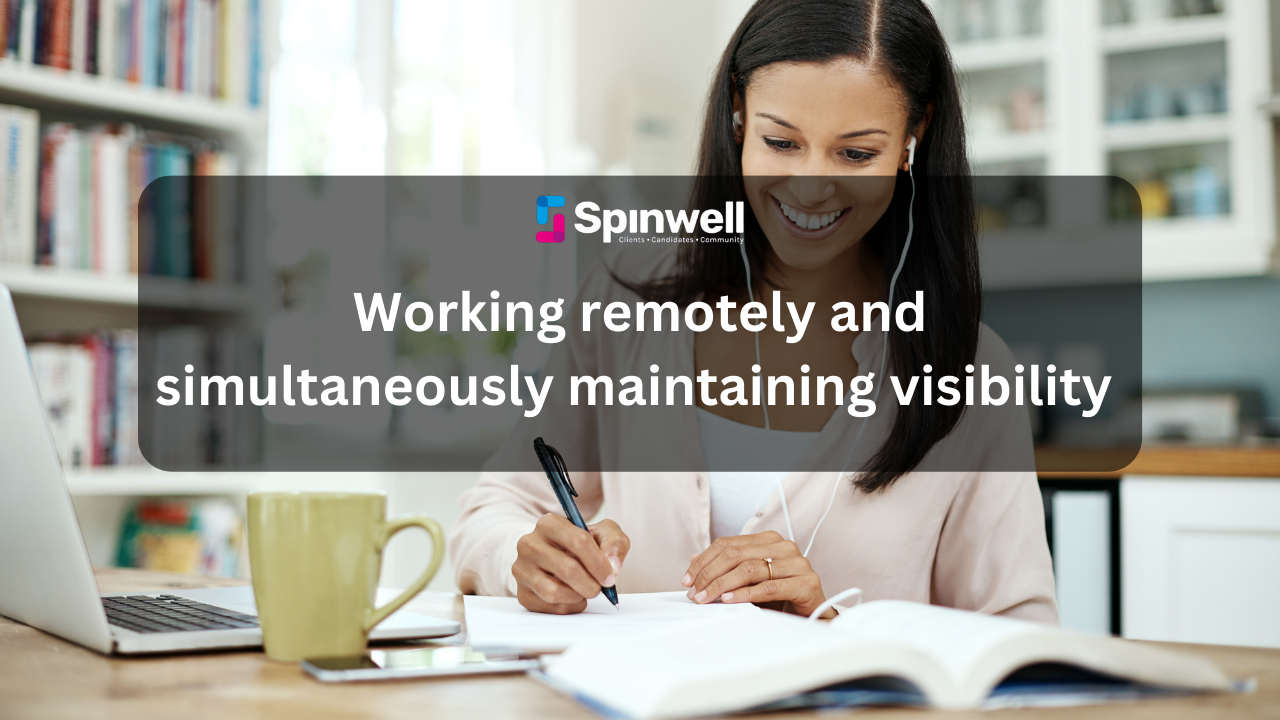 Working remotely and simultaneously maintaining visibility 
Remote working has indeed become the new norm. Not only does it prompt major benefits to your work-life balance, it also prompts opportunities to enjoy it.
There's savings being made in terms of transportation costs, flexible scheduling meaning you can work around family commitments and other personal needs whilst also refraining from office politics that may arise.
However, the downside to this is your efforts made to the company you are working for may not always be seen or visible. This means you need to take necessary steps to ensure that your growth and career development is taken care of.
Below, we will discuss a few ways on making the most out of working remotely:
1. Digital Presence 
Since most of the work is done behind a screen and you are rarely meeting your employees/colleagues physically, instead of just a regular call, it would be advisable for you to arrange video calls periodically to stay in touch.
This will act as a slight reminder of you as part of the team and you will also have the ability to pick up on physical cues from colleagues that may not necessarily be picked up on through other forms of communication.
2. Physical Presence 
It would be a good idea to come into the office physically periodically and have small catch ups with your co-workers.
For meetings, for instance, to have a rather free flowing conversation with your team, it would make such a difference to occasionally be able to speak face to face about shared goals within the team whilst also having an opportunity to highlight your successes.
3. Updating your team 
In many cases, what can be frustrating for co-workers is uncertainty- not knowing what your schedule is like or when you will be coming into work and more. And so, communication plays a great role here.
Ensure that you are keeping in touch with them and fill them in on reminders about when you will be physically coming into work and provide gentle reminders on your availability at the beginning of each week. You can also ensure that your voicemails and email signature lets callers know when you will be working remotely.
4. Participation 
Take on every opportunity you possibly can. The biggest disadvantage that remote working prompts is often being overlooked for promotions or new projects or even certain roles.
Don't be shy to raise your hand to be considered to take on special projects or initiatives. Make use out of the opportunity to communicate with the senior management and other colleagues so they have your name in mind if required for new opportunities that may turn up.